Welcome
Intuitive. Discrete. Creative.

These are just 3 things about Matthew Beutel Photography that set us apart from other wedding photographers. Being utterly professional with excellent communication allows us to give you your ideal photography coverage on your wedding day. We want what you want.


Your wedding is a once in a lifetime event. You should enjoy your day and experience each moment to the fullest. With Matthew Beutel Photography you can be confident your memories are being preserved without your special moments being disrupted.





About Us
Matthew Beutel : Owner | Lead Photographer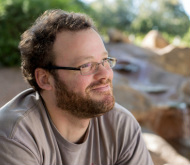 The Real Best Man. Wine lover, freshwater fish hobbyist, That 70's Show aficionado, and most importantly, devoted dad. This guy's got your back. Everything he does is to ensure that your day goes smoothly. He's got a plan, a backup plan, and a backup plan for his back up plan. He's in control. He's got you covered. Working with Matt makes you feel confident that your day is going to go well. You just know he's going to take care of you. He's discrete and professional while smoothly handling all the different personalities and challenges we face over the course of an all day event. When asked what his favorite part about wedding photography is, he says:

"I love how it all comes together in the end. All the hard work. All the planning. All the people. The teamwork. All the effort everyone puts in to make this day happen. When the couple finally says 'I do' and they walk back down the aisle, and you see that look of sheer joyous relief on the bride's face. It's like, 'Aaaaah, we did it!' That's what I love. Then we party."




---
Staci Yuriko: Studio Coordinator | 2nd Photographer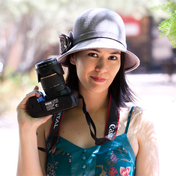 Your Go-To Gal. Whatever you need, I'm here to help you out. Need a customized wedding package? Have questions on what to wear for your upcoming photo session? Want some help figuring out what to do with your gorgeous photos once you have them? From helping you build your perfect package to designing photo albums & custom wall displays (and everything in between), I am here to make sure this is the best photography experience of your life.


I'm an avid reader and movie buff which means I love a good story. Your story, from how you met to the proposal, is why I love photographing couples and weddings so much. I've always had a special knack for getting the shot. Is it luck? Is it skill? A little of both. That, and I have a magic camera. I'm so in the moment during your wedding. I shoot with my heart and I don't stop until the night is over. I am emotionally invested in your wedding. Just like you, I want it to be wonderful and amazing and special. And I don't want to miss a thing. One of my favorite parts about this job is going through your photos the next morning and reliving all the little moments. Moments that pass so quickly, but are thankfully preserved forever.



---
Allysa: Assistant | Photographer - in - Training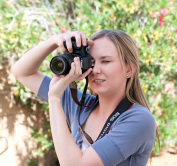 The Right Hand of Everything Allysa is our dream assistant. Smart, resourceful, always punctual, and with an amazing attitude no matter the situation. Every client that's ever worked with Allysa has raved about her poise and professionalism. We are so thankful to have her on our team.
---